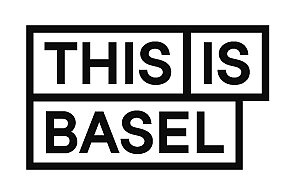 Nestled in the heart of Europe, on both banks of the Rhine,Basel is a pocket-sized metropolis that combines proverbial Swiss quality with a multicultural population.
The city is the centre of the idyllic tri-border region of Switzerland, Germany and France – lying between the Swiss Jura, Germany's Black Forest and the Vosges in Alsace.
The narrow alleyways and hidden squares with over 200 fountains as well as the many century-old buildings and eye-catching sights such as the remarkable and richly ornamented Town Hall or the Cathedral, that has stood gracefully above the city for over 1000 years, combine to make Basel's Old Town one of the most beautiful and intact of its kind in Europe. In hardly any other cityscape in Europe do historic buildings from the 14th and 15th century blend so harmoniously with contemporary buildings.
It was not without reason that Basel is seen as Switzerland's capital of architecture. Just a few steps away from the picturesque Old Town you will glimpse architectural masterpieces designed by internationally renowned figures such as Richard Meier, Frank Gehry and Mario Botta or the Basel-based Herzog & de Meuron. Numerous winners of the prestigious Pritzker Architecture Prize have immortalized themselves in Basel with their buildings – a concentration of superior architecture that is unique in the world. Buildings such as the Roche Towers, Novartis Pavillon, Basel Exhibition Centre, Fondation Beyeler or Museum Tinguely are the modern landmarks.
In Basel, art can be seen wherever you go, whether strolling through the Old Town or when visiting one of the almost 40 museums. With their themed collections, the museums have something for every taste, and many have reputations that stretch far beyond the Swiss border. Kunstmuseum Basel, whose history dates back to 1661, is one of the world's very first museums. Its collection includes many major works of art from the last 700 years. Wandering through the halls, you will discover a veritable "Who's Who" of classical modernism, from Pablo Picasso to Henri Matisse and Joan Miró to Paul Klee. Small wonder, then, that London's The Times named the museum the fifth best in the world in 2013.
Walking around Basel and letting your eyes wander to the right and left (and sometimes upwards) from time to time, you will be rewarded: you will discover impressive street art and graffiti everywhere in the city centre. National and international artists are also constantly creating new, colourful artworks on the outskirts of the city. Urban art has become an integral part of the art scene in recent years and is now an indispensable element of urban tourism in Basel.